Some interesting statistics from the race yesterday:
Data Value Unit
Duration 1:46:55
Sampling Rate 5 s
Cycling Efficiency 24.9 %
Number of Heart Beats 17655 beats
Minimum Heart Rate 115 bpm
Average Heart Rate 165 bpm
Maximum Heart Rate 189 bpm
Standard Deviation 8.8 bpm
Minimum Speed 12.1 mph
Average Speed 27.6 mph
Maximum Speed 38.7 mph
Distance 49.1 miles
Odometer 1798 miles
Minimum Cadence 38 rpm
Average Cadence 86 rpm
Maximum Cadence 116 rpm
Coasting Time 0:04:00 (3.7 %)
Coasting Distance 1.5 miles (3.0 %)
Minimum Altitude 505 ft
Average Altitude 522 ft
Maximum Altitude 538 ft
Ascent 49 ft
Descent 102 ft
VAM 27 ft/h
Minimum Power 5 Watts
Average Power 315 Watts
Average Power (0 W incl.) 295 Watts
Maximum Power 850 Watts
Pedaling Index Average 19 %
Pedaling Index Maximum 49 %
Left Right Balance Average L53 – 47R Left – Right
Left Right Balance Maximum L89 – 11R Left – Right
Here's the graph of the data: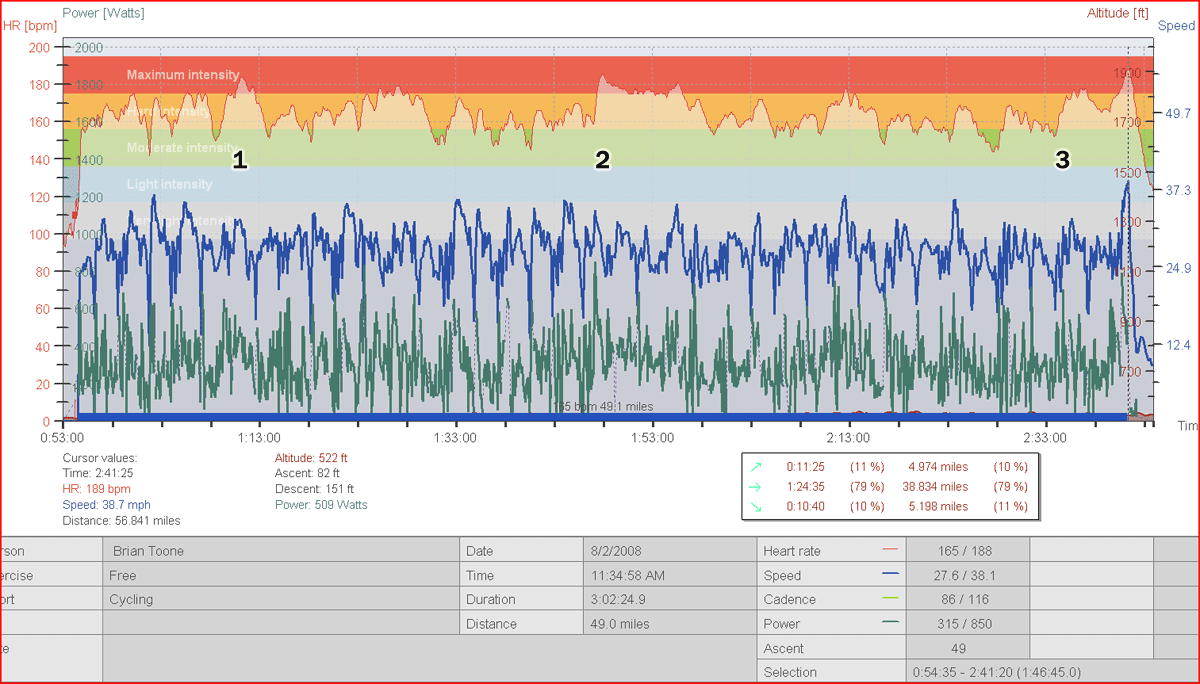 Attacking to bridge to a small (short-lived) break
One lap before they called the $500 halfway prime, I went with one of the best looking breaks of the day. We stayed away for almost two laps getting caught right at the prime sprint. I was still fresh enough to go with the counter-move but that didn't last very long.
Working hard to keep position at the end of the race leading into the final sprint.
Here is the data for the finishing sprint: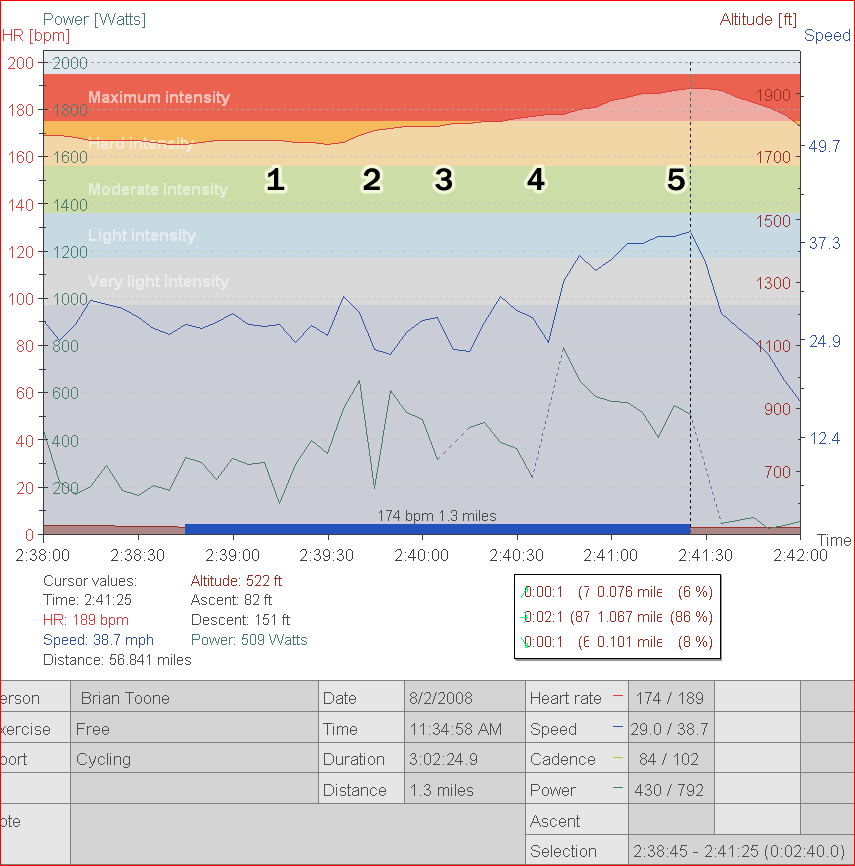 The first of the four finishing corners
The second corner
The third corner
The fourth corner
The final sprint