This is a blog website documenting my cycling career/hobby/passion!
History
I started riding mountain bikes at Oak Mountain near where I grew up south of Birmingham with friends from high school back in the early 90s. I entered my first race in 1993 – the Bull's Gap time trial in Sylacauga – followed a couple weeks later by a mountain bike race in Sewanee, TN placing 6th in the juniors, 25th in the beginner category. Throughout the summer of 1993, I raced mountain bike races and road races as a junior.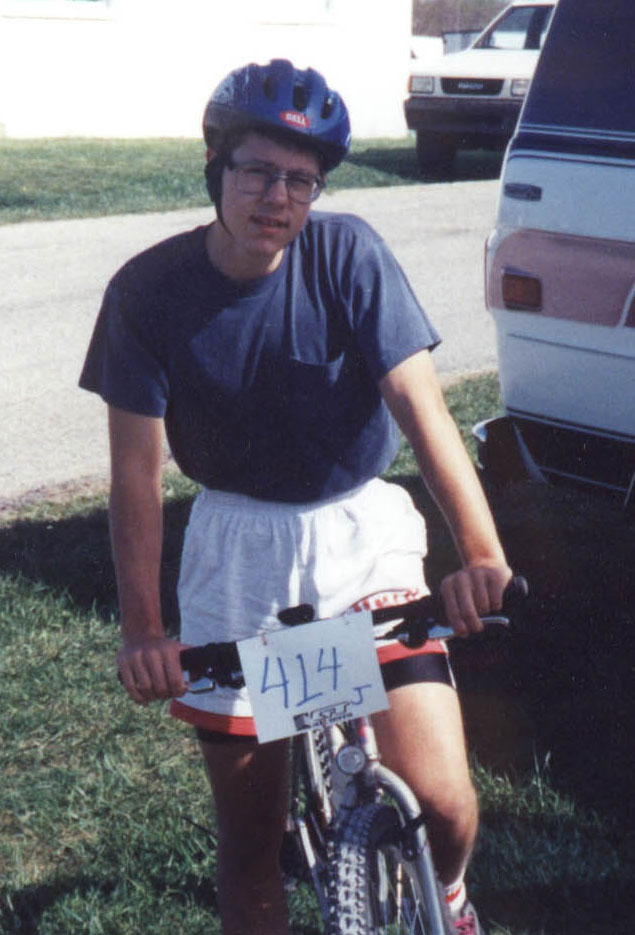 After my first mountain bike race – the cumberland classic at sewanee, tn
I studied at Clemson University from 1994-1999, where I majored in computer engineering with a minor in mathematics. During this time, I switched primarily to road racing. Here is me (on the left) with two of my teammates, Bert and Eddie, before the start of the 1998 collegiate nationals road race near Greenville, SC.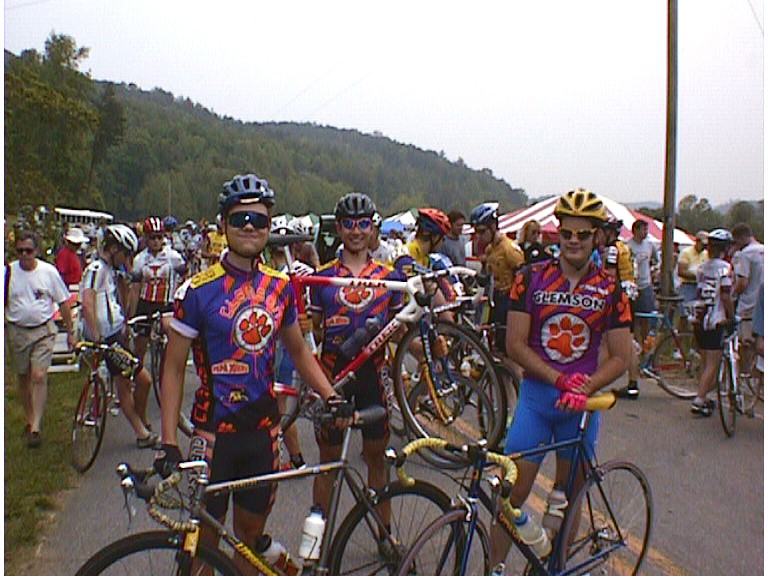 Before the start of the 1998 collegiate national road race near Greenville, SC
By the time I graduated from Clemson and headed out to California to pursue a PhD at UC Davis, I was pretty burnt out on racing. This was rather ironic, given that Davis, California has a huge racing community. I wasn't completely off the bike, however, as I raced three collegiate races over the span of 6 years highlighted by winning a B road race near Reno.

Shortly after winning the B road race near Reno, NV in 2001.
Six and a half years later, with a beautiful wife and a six-month old daughter, we moved back to Birmingham in January of 2005 where I began teaching computer science at Samford University. I also began training a bit more seriously again with a bit of extra time after completing my dissertation. I focused 2006 on triathlon training completing Ironman Florida in November 2006. Then I joined the Tria Cycling team in 2007 and dove headfirst into bike racing again. I wrapped up the 2007 season with a podium finish (3rd place) at a truly classic race in Greenville, SC that I used to race every October while I was a student at Clemson. This gave me enough points to finally upgrade to Cat 1 at the end of the season to begin racing as a Cat 1 from 2008 until today.

2007 Greenville Cycling Classic podium – 3rd place (on the right)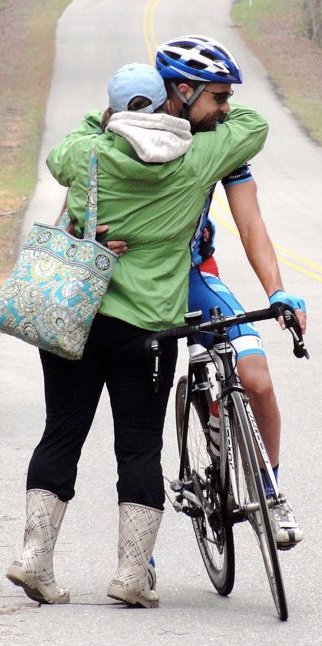 A very happy and supportive Kristine after I became the 2011 Alabama State Champion (pro/1/2)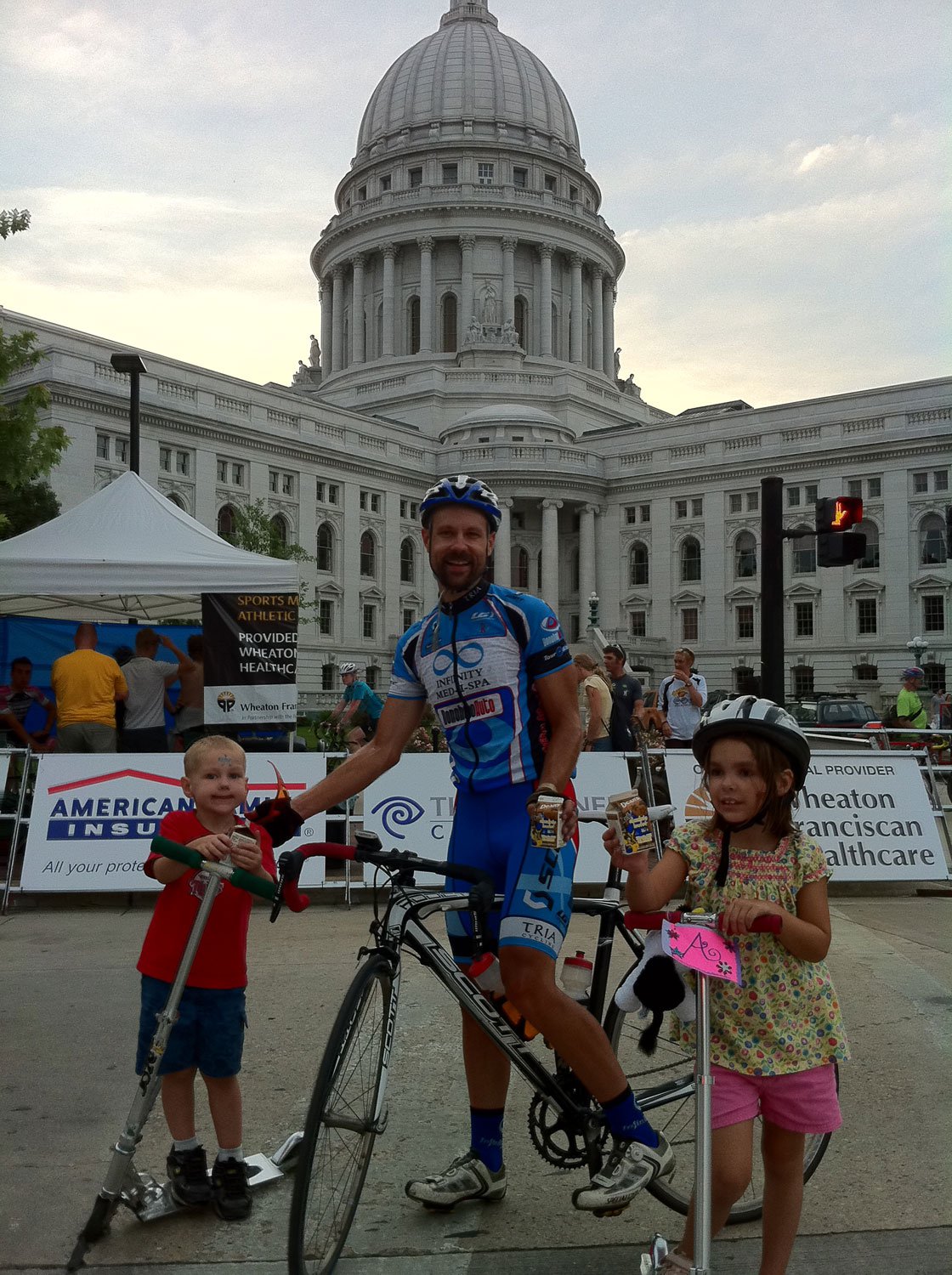 Completing the 2011 Tour of America's Dairyland – and a cool-down lap with Josiah and Analise!