Quick summary: 71st, s.t as winner, moved up to 55th in the general classification, 8 minutes down on the leader. Finished my first NRC stage race!
The stats: Heart rate (157 avg, 180 max), Speed (27.8 avg, 37.0 max), Cadence (88 avg, 138 max), Power (340 avg, 862 max), Climbing (1857′), Time (1:51:25), Distance (51.2 miles)
The details: I wasn't sure how my legs would be feeling today, but the race wasn't too bad. It was hard to move around and fight for position, but I felt like I got some more good practice doing it. I tried to help out on one of the early sprint laps and made it up to the Colavita-Sutter Home train but I wasn't sure what to do then and there were already some guys off the front so I just faded back into the pack.
The rest of the race I tried to move up/surf around but not with much luck. I did make it up to the top 30 towards the end of the race, but that was about as far as I could move up. The last few laps were crazy as there were a few wrecks that you had to dodge. I came to a complete stop for one of them but was able to catch back on to the back of the pack and then move up far enough to finish 71st for the day which moved me up to 55th overall.
I am very satisfied with how the race turned out and thankful to Stephen Collins for funding the trip and Mike Olheiser for inviting me to guest ride with them. For the overall, Stefan Rothe held onto 2nd in the points competition, but Mike slipped to 11th on GC because of a poor decision by the officials to give a Healthnet rider the same time as the winner yesterday even though they crashed farther out than 3k to go (approx 4k to go). Here is my HR data: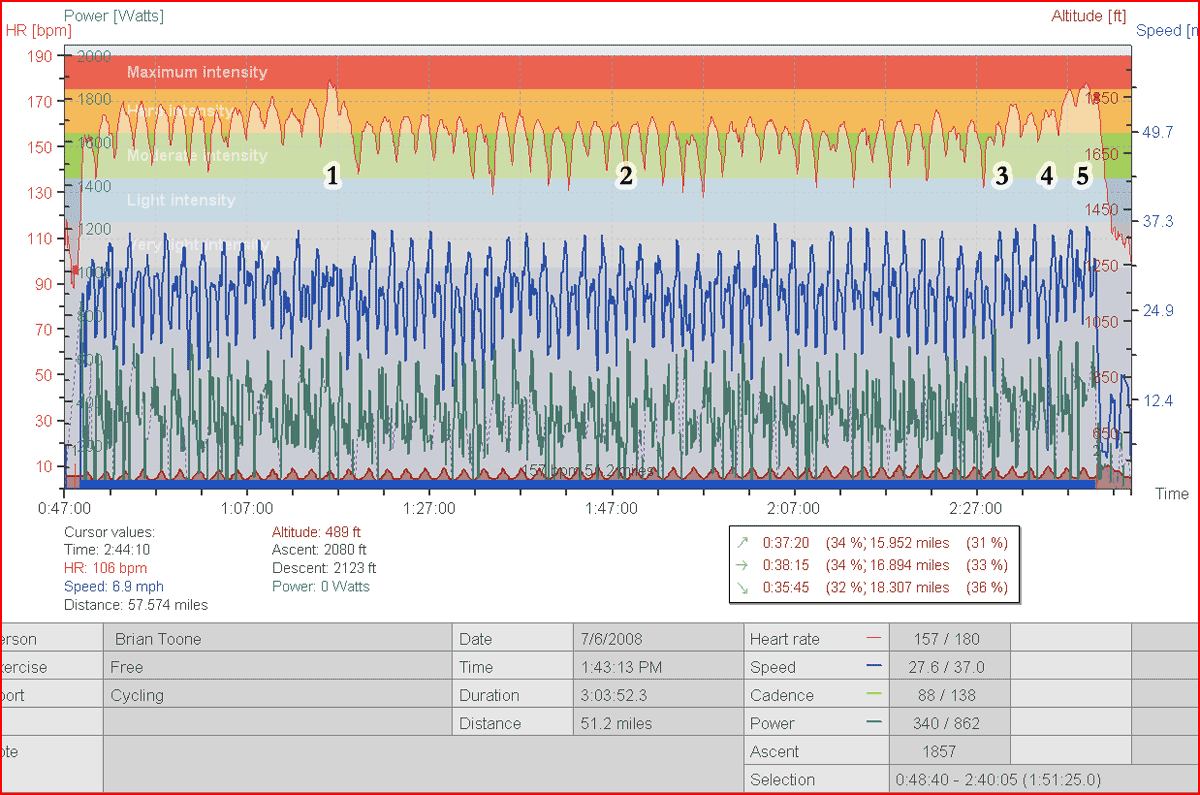 Trying to move up for Stefan
Pretty low heart rate, but still difficult to move
Start of the finishing laps
Speed drops to zero trying to dodge wreck
Finals two laps