Quick summary: 7th place for the crit, 8th place overall for the weekend omnium
The details: This was a somewhat frustrating race for me as I managed to bridge up to what should have been the winning move. Instead, the break didn't stick and I had used up a bit too much gas trying to keep the break going. I missed the winning break and then could only manage 6th in the field sprint which worked out to be 7th for the race since we had been lapped by the three man break. I'll just summarize the race using my HR data below (power meter was only working sporadically, the cadence magnet had slid down again!)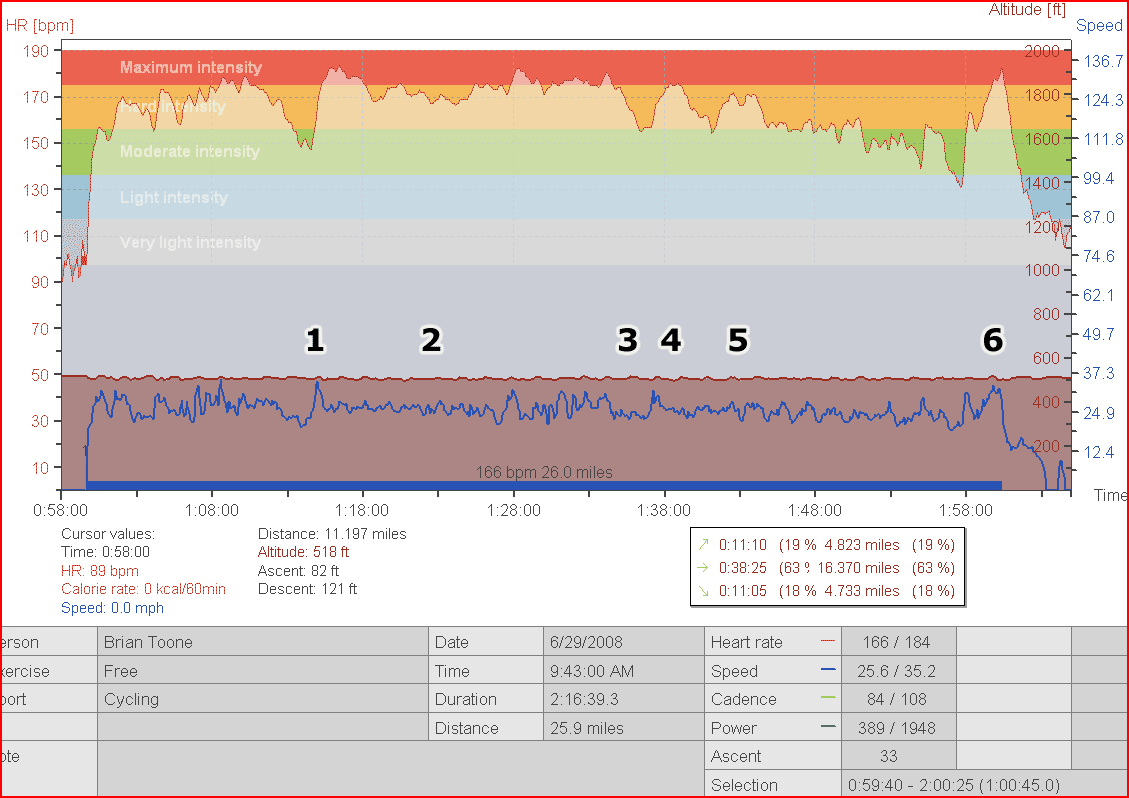 Bridge to the 6 man breakaway, consisting of me, Nathan Brown, three Marx and Bendorf riders, and two Nashville Cyclist riders.
Rolling steady in the break
Leading up to this point, there was a flurry of attacks (note the changes in speed) that I ended up chasing down and then driving by to try to keep the break going. Then at this spot, I had given up since we were about to be caught
The first counter-attack
The second counter-attack that stuck
The finishing laps
After the race we had a great lunch with my former college roommate and racing buddy from Clemson – Bert Hull and his wife Stephanie. The kids were restless and tired, but we still had a great time catching up! After lunch, we headed back to the course to see if they had finished tabulating everything and got the final results. I finished a disappointing 8th place with 34 omnium points total. Sixth and seventh place was a tie with just 35 omnium points. If I had placed one position higher in any of the races, I would have "leapt" into 6th place. Oh well!
Kristine encouraged me on the drive back, reminding me that I was greatly outnumbered by the Marx and Bendorf team AND marked by other riders if I tried to bridge or attack.
Next up, I am looking forward to the opportunity to guest ride with Marx and Bendorf up in Fitchburg, Massachusetts. We leave on Tuesday for the long drive (1100 miles!).