Here is one last post from the Nature Valley Grand Prix with photos that I took of the last stage. It was killing me to have missed the timecut and not be able to do this epic criterium with the infamous Chilkoot Hill, but it was definitely some excellent racing that I got to watch.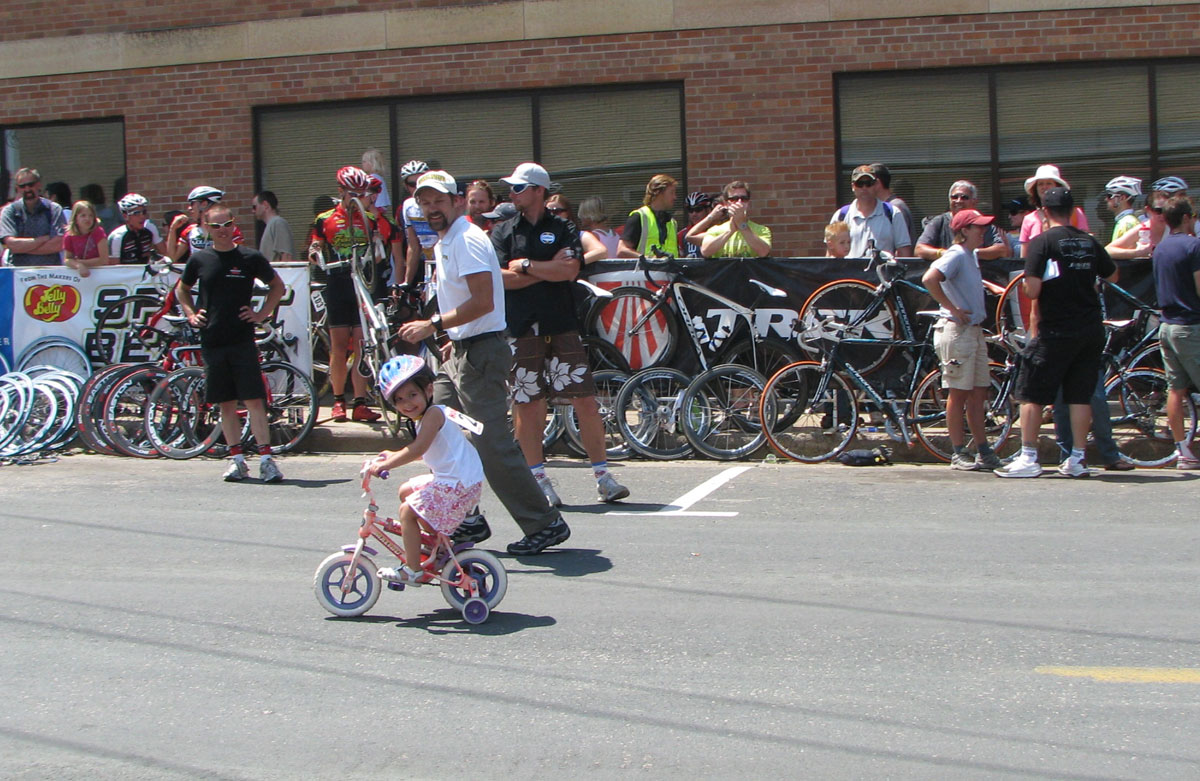 My daughter Analise was the only Toone that got a chance to race on Stage 6 of the Nature Valley Grand Prix – the stillwater criterium. She did great and I had to run to keep up with her. She won a medal for her efforts. Way to go Analise! In the background, note the complete team bikes in the pit for the Healthnet and Toyota United teams! The pro race started right after the finish of the kids race.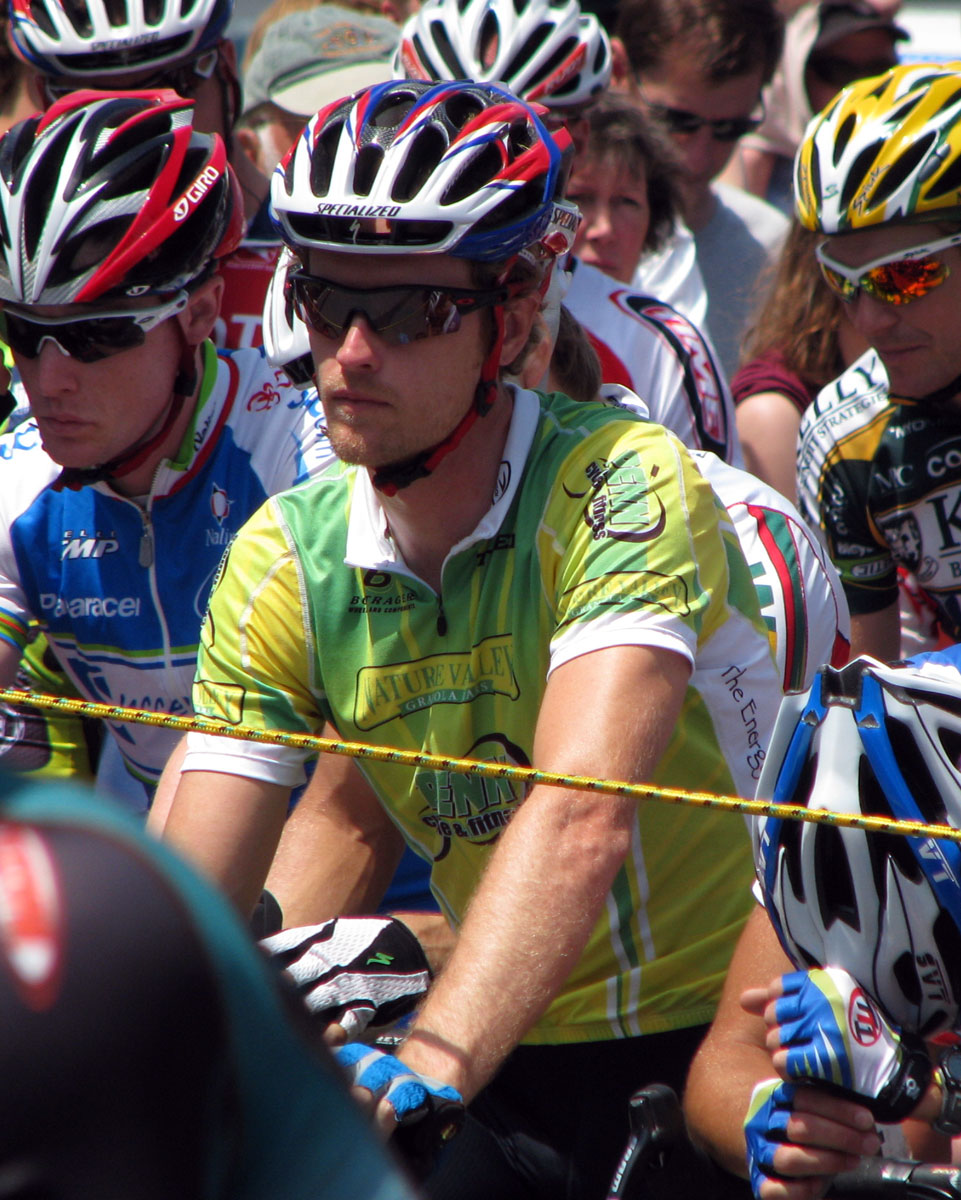 Jesse rode an incredible race finishing 3rd in the amateur competition and 18th overall. Way to go Jesse!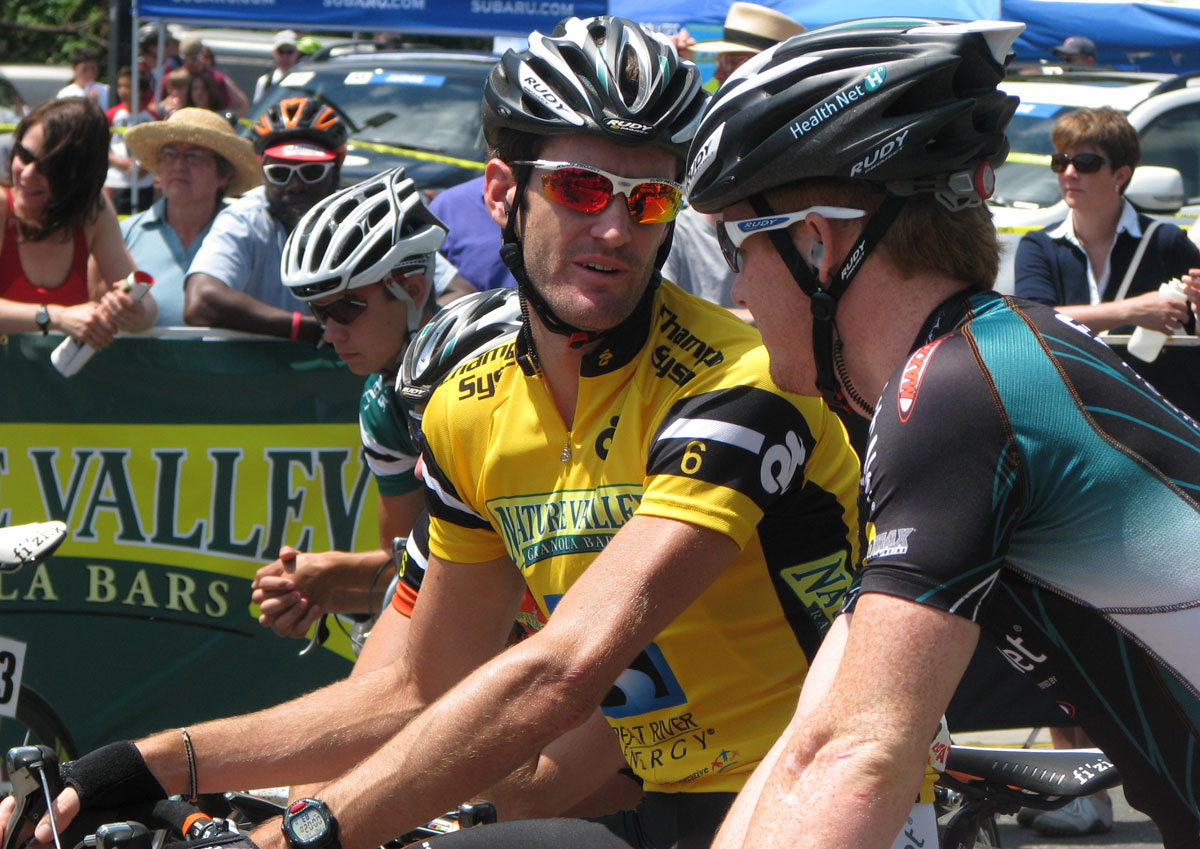 Rory Southerland and John Murphy (Athens, GA) having a chat before the start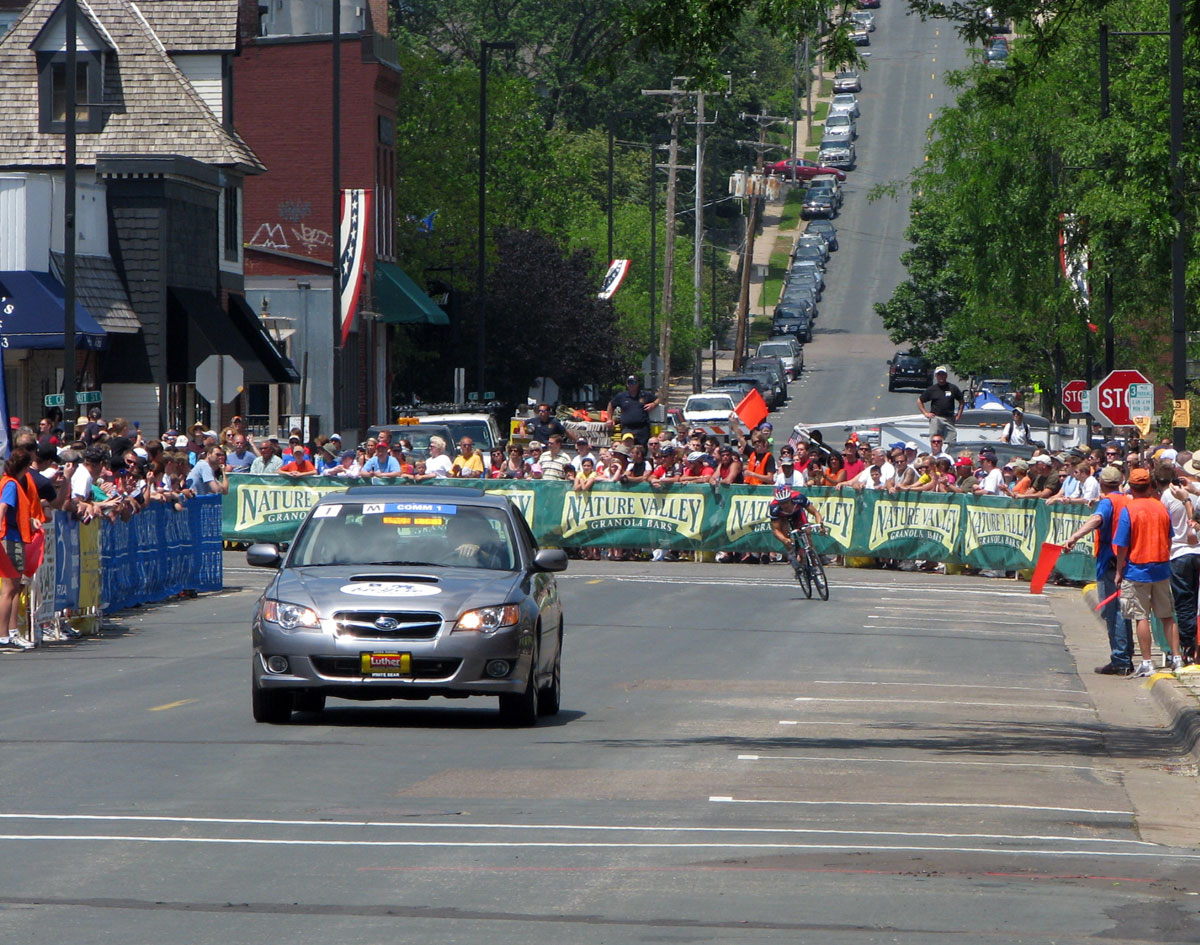 Dominque Rollin taking the sprint points on Lap 1
A video showing just how steep the climb is. I was positioned at the START of the steep part of the climb (> 20% gradient). Watch the Healthnet rider drop his chain and then get back onto the back of the pack. Amazing!
[youtube=http://www.youtube.com/watch?v=Vrfr4mV7ej4]